On Dec 9th, 2021, the Chinese Consortium of Universities for Global Health (CCUGH) has elected Wuhan University as the consortium's fifth chair institution in an anonymous vote through online meeting for two years starting from January 2022. Wuhan University Global Health Institute will be the core institution to organize and coordinate the activities. Peking University, Duke Kunshan University, Fudan University and Sun Yat-sen University served as Chair Institution for the first four terms.
The CCUGH aims to build interdisciplinary collaborations and facilitate the sharing of knowledge among Chinese member universities to address global health challenges. It assists members in sharing their expertise across education, research, and service. CCUGH promotes mutually beneficial, long-term partnerships among member universities, developing human capital and strengthening institutions' capabilities to address these challenges. In the future, CCUGH will focus on promoting the prevalence and norms of global health education, and will hold training and activities in the field of global health at home and abroad, and continue to be committed to the construction and development of China's global health discipline.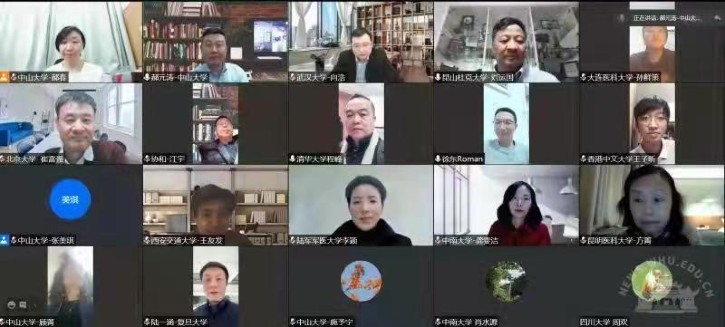 The CCUGH was initially established on November 9th, 2013. Its founding members included Peking University, Peking Union Medical College, Fudan University, Kunming Medical University, Wuhan University, Duke Kunshan University, Chinese University of Hong Kong, Zhejiang University, Central South University, and Sun Yat- Sen University. With the rapid development in recent years, the University of Macau, Chengdu University of Traditional Chinese Medicine, Dalian Medical University, Guangxi Medical University, Tsinghua University, Army Medical University, Nanjing Medical University, Shandong University, Suzhou University, Sichuan University, Xi'an Jiaotong University, Southwest University of Finance and Economics, Xinjiang Medical University and Renmin University of China and other universities also joined the consortium successively with the member units extended to 29 universities nationwide.
Source: Wuhan University News Center Website
Reported by Nan Wang
Approved by Hao Li